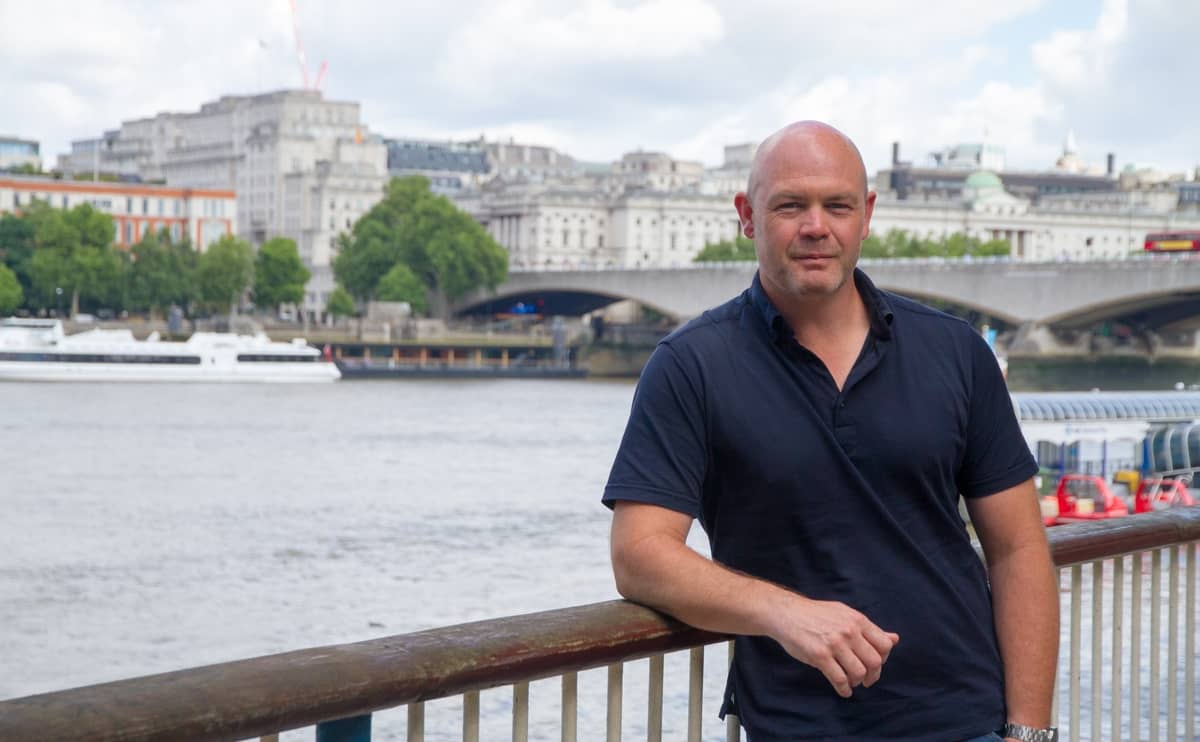 "Would you like to make history?"
That wasn't part of Gavin Farley's New Year's resolutions list back in 2016, but when such an invitation comes from Google, you stop and listen.
Having worked with DeepMind in the past through this already successful events company, Gavin didn't think twice and took on the challenge. He flew to Seoul, South Korea, where he worked for a month on the AlphaGo project, which was watched online by 200 million people across the globe. The result, as promised, made history: for the first time ever, an AI beat a human champion in the complex Go game. A big celebration followed and, on the next day, an even bigger hangover. Gavin woke up desperate for some breakfast, but the idea of finding a staff member to order room service was dreadful.
"What if I could just order what I want by voice? What if anyone could?"
Gavin has always loved the hospitality and leisure industry, and the idea of developing a product with voice technology has been in his thoughts for a while. After the AlphaGo project, he was more convinced than ever that AI was the future. When, out of the blue, a developer contacted him to collaborate on an idea around voice search, it felt like one of those strong, meaningful signs life sometimes sends.
They researched, brainstormed ideas and started building a product for hotels that could work on Amazon Echo to help with and all sorts of general support guests might need. Gavin spent months travelling around the country, visiting every hotel he could find, having countless meetings that always went very well. Then came the Hotel Tech Live Show in 2018 and the product finished 2nd place in the Innovation Awards.
"People loved it, they were curious, I knew I had something special."
But persuading hospitality managers to purchase hundreds of Amazon Echos for every room of every hotel was a challenge he didn't predict. Searching for solutions made Gavin realise they were becoming a hardware company - it just didn't feel right. So how could he move forward?
Around the same time, Gavin brought in another partner who happened to be very tech-savvy, but the move ignited some tension in the team and, after a problematic period of diluting shares and spending even more money to buy it all back, Gavin saw himself £200,000 short and with no product. It was all gone.
"I couldn't believe it. I was left with nothing apart from an idea again."
But giving up has never been an option, so Gavin kept researching and evolving his plan - it had to be innovative, better than his original project and not rely on third-party hardware. He drafted a bunch of new ideas, matured the concept and the purpose. It was the beginning of AskYoyo - but he didn't know what to do next.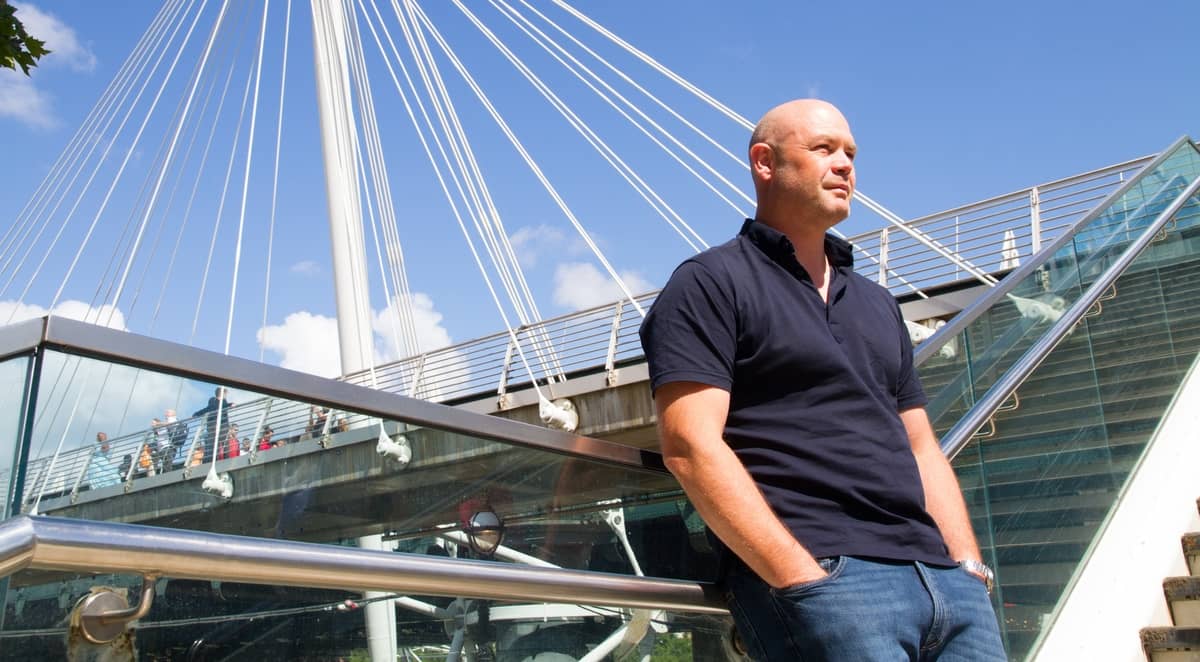 Fast-forward to 2019, and Covid hit. Suddenly all his focus was on his events company - Gavin had to save people's jobs and keep his company strong during the crisis. When he couldn't justify to the Board the money spent on AskYoyo, he realised maybe it was time to park the idea.
"I still had that feeling that I had something special, though. I had to do something - I just didn't know what."
On a random Friday, Gavin got home from work, poured himself a glass of wine and started playing a video-game with his 10-year-old son, Oliver.
"Dad, what's up with AskYoyo?"

"Ah, nothing... It's not working now, and no one wants to buy hundreds of Alexas."

"Just put it on our phone", said little Oliver, without even taking his eyes away from the TV, completely oblivious to the fact he had just scored a much bigger goal in real life than on Fifa.
That was a game-changer moment. Suddenly, not only was Gavin's hardware issue sorted, but he realised AskYoyo could be much more, do much more, because of data. The excitement was back, and Gavin was piling up ideas.
"Everything I failed on two years ago won't happen now. I'm not a coder, but I know what I want and what I need."
Around the same time, Gavin was approached by Portsmouth University - they were writing a paper on human behaviour and AI and were fascinated by what Gavin was trying to achieve. AskYoyo could become a development project in the uni and, for a moment, Gavin felt that could be it: tech, funding and brains, all sorted. However, although the team at Portsmouth was excited about the journey, the timescale felt too long - he couldn't wait a year and a half for an MVP. The commercial point of view was missing, and Gavin couldn't answer their tech-heavy questions.
"I realised I couldn't build this project with academics because I'm not one. I just wanted the solution, my vision executed."
Again, he was hitting a dead-end. Arriving at work one day, feeling it was all a bit too much, Gavin decided to check out what was happening on Clubhouse - an app he hardly ever used. He saw a discussion about tech for non-technical Founders.
"Hold on - that's me. Who are these people? They're literally talking about what I was thinking and how I was feeling."
Gavin contacted the Founder and Lightning team and, after a long conversation, it was clear that this was a perfect match. It didn't take long for Gavin to get started on Discovery, F+L's process designed to complement Founders' knowledge and research, validating both the problem space and proposed solution before scoping a build.
"Somebody finally gets me now! If I've got a chance, this is the team. They had answers for everything I needed; the process is very transparent and not at all intimidating. I'm sure everything we're setting up now will work."
It's been an interesting beginning of a journey for Gavin as a Founder - after such a rollercoaster, and at a moment where the world is slowly coming out of a pandemic, he finally feels he's in a safe place. Finding his team and being surrounded by a supportive community of experts gave him the confidence that he will once again make history - but, this time, with his own product.
"It's about who you choose to go to battle with - this is my army."
--
We'll keep following Gavin's journey through Discovery - keep an eye out for the next update!