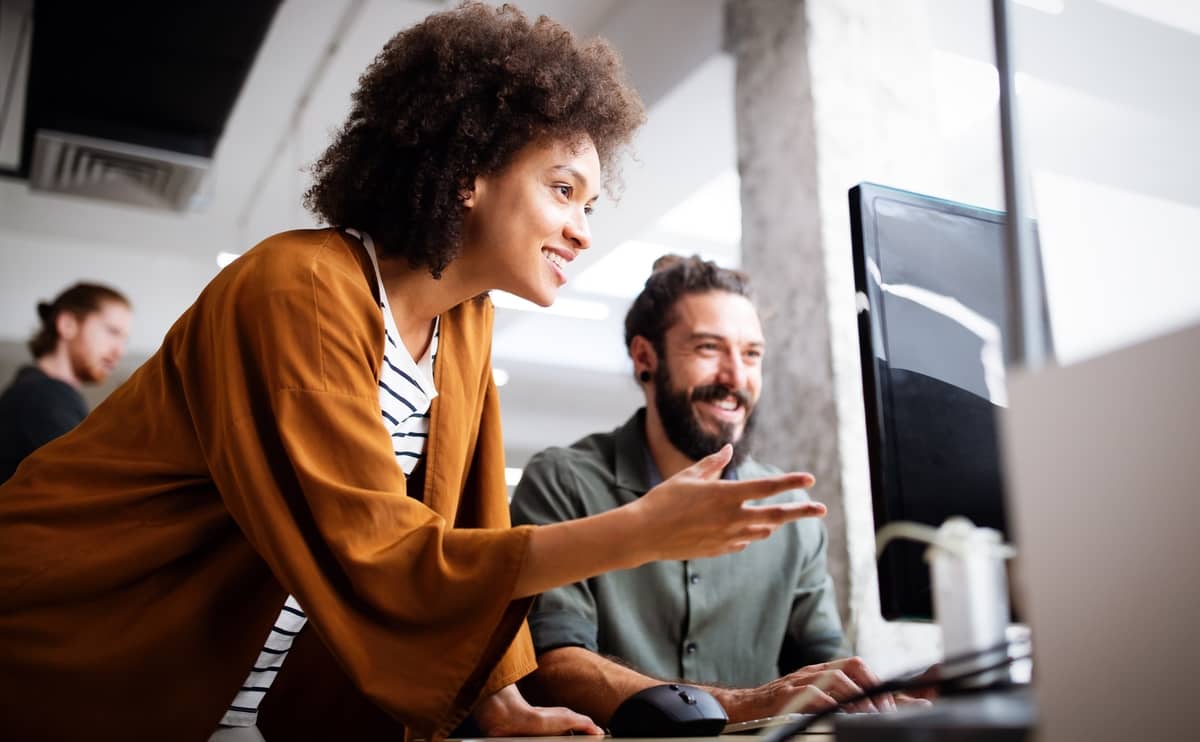 A Delivery Manager is a client-facing, Agile project manager who acts as a servant-leader to ensure high-quality products are delivered in a predictable way. As the main point of contact between Founders and Developers, the Delivery Manager keeps everyone connected and informed. They own the plan, align the product strategy and scope with Founders and the team, and work closely with Founders on priorities as well as future requirements and team changes.
Delivery Managers lead all Agile ceremonies (such as meetings and workshops) and ensure teams can be productive and self-organised by unblocking issues, planning sprints, organising the backlog, driving efficiency, ensuring tasks are ready to be worked on and keeping the team motivated and empowered. In some companies, however, the Scrum Master can also be responsible for this.
Duties and responsibilities of a Delivery Manager
Delivery Managers are specialists in planning and delivering various digital products - this could be anything from an initial MVP to digitising an existing business. Delivery Manager's day-to-day responsibilities include:
Being the main point of contact between Founders and the team.
Defining, documenting and coordinating requirements, scope, priorities, change management and estimations.
Running key ceremonies (stand-ups, sprint planning, backlog grooming, demos, retros).
Creating and presenting easy-to-follow reporting, including throughput, risks, issues and successes.
Keeping projects on time and on budget.
Encouraging regular iteration on deliverables.
Creating a collaborative, innovative and efficient working culture and team performance.
Common misconceptions in Delivery Management
Delivery Managers are not responsible for testing, writing stories or assisting Product Managers. They collaborate with PMs as with Developers and Product Designers, ensuring that the team, plan and dependencies are aligned.
In fact, although it's common for non-technical Founders to confuse the two roles. However, there are clear differences between Delivery Managers and Product Managers.
Do I need a Delivery Manager?
All projects need delivery management to ensure the scope agreed in each sprint is delivered on time, budget and to the agreed standard. With a Delivery Manager, Developers and Designers can work in a more efficient and focused way, and Founders are happier having a main point of contact to streamline and organise deliverables.
Delivery Managers also work closely with Founders to ensure they are thinking ahead of what team is needed to deliver future releases and be more proactive with roadmap planning. They handle questions, changes and challenges from both sides, so the team can stay focused.
What are the risks of not having a Delivery Manager?
Without a Delivery Manager in the project, Developers have to act as unofficial Scrum Masters, which takes them away from coding. If a company does have an official Scrum Master, some of those responsibilities might be safely managed by them - it's all a matter of team structure and what works better for each project. But without a DM (or a SM), teams are often less organised, get distracted by having to switch context and slow down as a consequence. As a result, there's a higher risk of not delivering on time and on budget, as well as less visibility and ownership on progress, pace, risks and blockers.
Delivery Managers are strong communicators and team players that have expert knowledge of Agile methodologies, so Founders don't need to. They can define the vision for each project, set priorities and ensure the work is completed on time. It's a crucial role to ensure a successful delivery.
By having a Delivery Manager in your team, you have earlier visibility of risks, delays and changes needed in scope or priorities, which gives you more control over how to react.