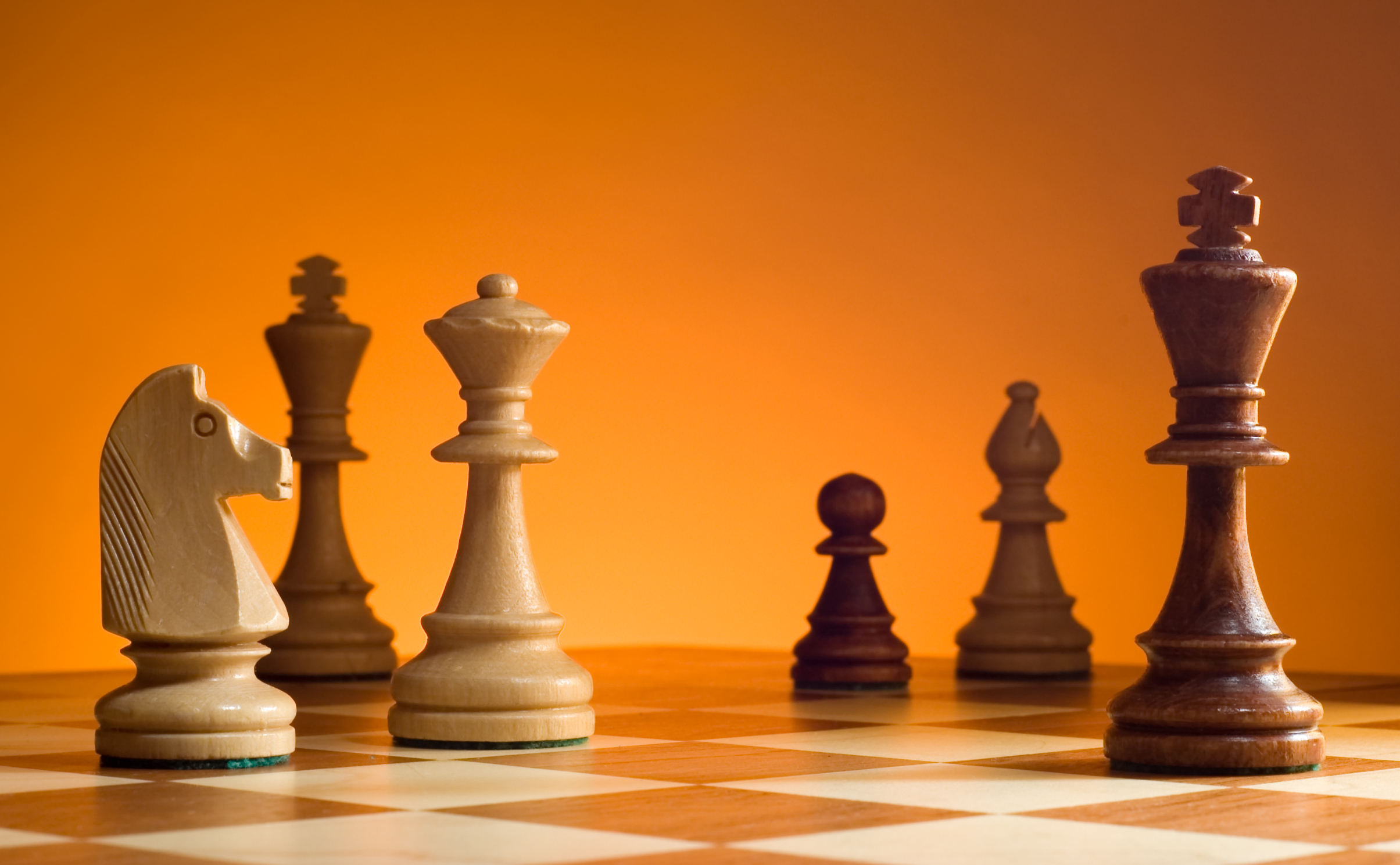 Raising money is one of the most important jobs a start-up Founder has, so preparing in advance is critical. Closing a funding round will likely take up around 60% of your time and, if not done correctly, it can cost you a lot in the long run and distract you from other parts of your business that are fundamental to drive growth. So you want to get it right - and, for that, there's nothing more important than a robust Funding Strategy.
With so much at stake and such a significant amount of time, effort and resources needed to raise funds, putting together a proper Funding Strategy will allow you to make the absolute best use of your time and ensure you build momentum in your funding round from day one.
A Funding Strategy will prepare you for success and allow you to focus on how you can achieve 10x more in value by attracting smart money rather than purely just the cash you are raising. You'll be interacting with many people in your network who can add value to your vision and business along the way - it's important to be prepared so you can maximise every conversation.


In short, your Funding Strategy must help you answer:


What do you need? - How much cash do you need in this round to deliver the goals and growth that will propel your company forward for the next 12-18 months to the next funding round? What skills, expertise and network does your business need as a priority, and can you deliver on these by bringing on advisors and smart money during the raising process?
Why do you need it? Can you justify to investors why you specifically need the amount of funds you are asking for and demonstrate the ROI for investors?
When do you need it? - You need to ensure you don't start thinking about raising when you're about to run out of cash. Will you be approaching investors from a position of strength, after several quarters of meaningful commercial progress?
Who do you need it from? - Which kind of investors are most suitable for your round? Friends & family, angels, funds, VC? Each investor type looks for specific parameters - for example, you need to ensure you don't waste your time chasing VC meetings if your proposition isn't the right fit for VC funding. A good look at the funding landscape for seed and pre-seed rounds will help you go after the right type of investors.
Last but not least, going through this process will help build up your confidence as a start-up Founder. As you examine each detail of your business from the perspective of an investor, you'll be naturally trained to talk about it passionately and understand what really makes both an investable Founder and an investable business.
As we mentioned before, your early rounds are likely to be the most expensive ones, and the lessons learned from encountering and dealing with challenges will stay with you throughout the rest of your life as an entrepreneur. By putting in the hard yards now, building a well-structured Funding Strategy, you give yourself both the best chance of raising and the best platform to build from for your future rounds.


How to get started on a Funding Strategy:


1. Create a set of objectives
Setting objectives as part of your Funding Strategy is key to a successful raise. Once you have set your objectives, you'll get a much clearer sense of the work that is required, whether you need to bring in additional expert help, and know what timeline you are working towards.
Of course, you'll be able to refine them as you go, but it's important to have some headline objectives set initially. We propose the below key areas as a place to start:
You need to be able to justify how much money you are asking for. Start with a clear product roadmap, overlayed with defined KPIs and traction metrics that your funding will help you achieve.
By reflecting this in your financial model, the amount of funding you need for the next 12-18 months before your next round will become apparent.
Additionally, you also need to demonstrate to investors the ROI on each £50k you are raising. Doing these two things will put you into the top tier of Founders seeking investment.
Valuations can make or break funding rounds, it's as simple as that. You need to ensure your valuation provides enough upside to investors, whilst also ensuring you and your team don't become over diluted in subsequent rounds. Have you done enough market research to ensure your valuation is appropriate? Have you used quantifiable methods to back up your valuation?
Read in detail how to define a start-up's valuation and investment round sizes.
This is crucial to understand from the perspective of when you need to start raising and when you absolutely need funds cleared by. The raising process will almost certainly take longer than you expect, so it's vital you give yourself as much time as possible to ensure you can answer all of the questions needed to satisfy your objectives.
Have you factored in getting several rounds of feedback on your financial model and investor deck? Have you considered the time it takes to get SEIS/EIS approval? Have you allowed for weeks and weeks of chasing investors for answers?
Funding rounds often take upwards of 6 months from start to finish, so you need to ensure you have enough cash in the bank to survive if the round takes longer than expected.
Take a long, hard look at your personal and professional networks. Are there potential investors, advisors and experts within it? If so, great - consider how you will approach them and gain value from them. If not, no problem - but consider what you need to do to expand your network, so that when it comes time to raise, your network will be able to do the hard work for you. Although building networks takes a huge amount of time, investing time in strengthening your network will be invaluable in the long term.
Of course you need funds to grow your business, but do you have the right expertise in your team? Investors strongly value seeing advisors and NEDs as part of your team: it shows you're willing to listen to advice and that you understand that you as the Founder might not know it all. You may also be able to leverage their professional networks and use their experiences to avoid the mistakes they may have made.
Bringing on the right advisors takes time and great consideration. Map out where your weaknesses are and explore whether an advisor or NED (Non-Executive Director) could be a viable solution to help strengthen your business and overall investment proposition.
2. Prepare a budget
Raising money costs money - and many Founders don't realise it, which can come as a nasty surprise later. However, if you plan wisely, you'll spend wisely - investing some initial funds into your fundraising strategy will ultimately reap dividends.
As a guide, plan for between 5%-10% of the raise to cover:
Pitch or registration fees
Many angel networks, brokers and investment platforms will charge upfront fees to gain access to their investors, along with success fees commissions. Angel networks, brokers and investment platforms may also take a success fee (typically 5%) if you raise from one of their investors.
You may need to meet an investor multiple times in person before they'll invest in your company. Travel, accommodation, lunch, dinner, drinks and coffees can quickly add up across multiple investors and multiple months.
We recommend bringing in experts to help you in certain areas to give you the best chance of raising. Do you need a professional Designer to ensure you have a rock-solid deck? Will you need an expert to help build your
financial model
?
Paperwork is a key part of successfully executing a funding round. Getting everything in place can take time and money. Have you got your S/EIS Advanced Assurance? Do you have a shareholders agreement? Do you need a
term sheet
?
3. Raise timeline

Time is money. You already know that raising can take up around 60% of your time, so get the basics right in advance and plan ahead. You need to allow circa two to three months to prepare, then up to six months to execute your raise - this will depend on several factors, including the size and strength of your network, which stage your business is at, the amount you're raising and your sector.
Working backwards from when you need the funds should help you create a timeline to ensure you have enough time to deliver on your Funding Strategy, achieve your objectives and raise smart money. A significant number of Founders start too late, i.e. when they are almost out of cash, which places them under tremendous stress and difficulty.
Don't forget to prepare your materials in advance, the physical documents you need to put together. Consider which items you might need to seek external assistance (which can add time and cost) but add significant value from the investors perspective.
The key things that, in our experience, typically take more time than expected, are:
Financial model
Investor Pitch deck (you might need more than one version if you're planning on pitching to different types of investors)
Legal documents and due diligence deliverables
It's crucial that you have given yourself enough time to review, iterate and refine your financial model and investor deck before you kick your raise off. The last thing you want is an investor finding an issue and losing confidence in you. Similarly, by having your legal documentation and due diligence ready, you will be able to build momentum from day one.
Final thoughts
This all can sound daunting, but it's an essential step to effectively prepare you to raise funds for your start-up, and it definitely pays off in the long run. As a Founder, you want to go through this process from a position of strength, and this planning is critical.
Once you've gone through it all, refine your objectives and make sure they are still realistic. Remember: raising isn't just about acquiring cash; it's about acquiring 10x more in value by:
Building a network for the duration of your business and career;
Acquiring smart money that brings contacts or complementary skills;
Finding expert advisors, NEDs or team members for your business;
Making contacts to invest at future stages;
Obtaining investors who are influential brand advocates;
Marketing your business to a huge audience;
Building you and your business' credibility.
If you need assistance creating a Raise Strategy, get in touch. F+L Funding can help place you in the 1% of Founders that successfully raise by helping you prepare properly, create a clear set of objectives to drive focus, identify the gaps you need help on and more.