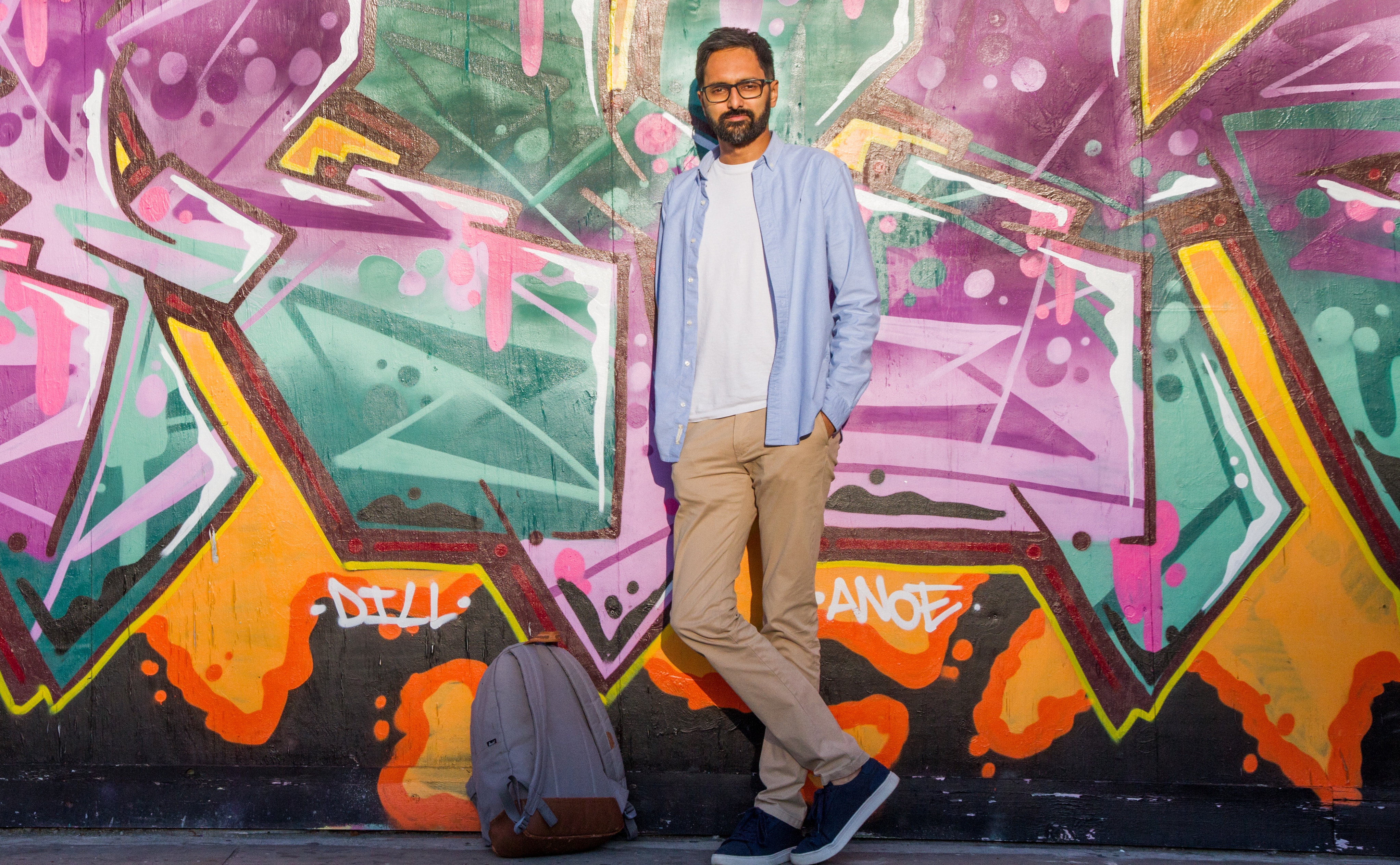 Frustration, flakiness, ghosting… a numbers' game.
When Sanjay Panchal decided to give dating apps another try, he quickly noticed that the experience users are promised when they sign up is far away from reality. He had come out of a serious relationship mid-2019, and after giving himself some time before dating again, he realised how the novelty and excitement of using dating apps years before were gone.
"You need so much time to deal with these apps and the endless swiping it feels like a part-time job - and, when you do get a match, you don't feel that thrill anymore. That's not the empowerment you want from technology."
Traditional apps, he explains, are designed for casual dating instead of serious relationships, so anyone looking for a long-term connection gets very frustrated. In conversations with friends and even dates, he realised everyone was going through the same issues: bad profiles, ghosting and overall poor user experience had become the norm in online dating.
"I have faith in people, I don't think users are the problem. The apps are designed to be superficial because they rely on volume, showing you lots of people and relying on you to work out who's right for you. That can bring out the worst in us, making us flakier and encouraging a more disposable dating culture. I felt that there must be a better way to do this whilst maintaining the simplicity of an app."
Right now, there are around 390 million dating app users in the world, so the market is enormous, but over 40% of users aren't satisfied with them. Because of this, some people turn to professional match-making services that offer a more efficient screening process - as a result, less time is wasted and you get better matches. However, these traditional match-making services are prohibitively expensive and out of reach for most, so have fewer 'users'.
From that came the vision for Elate: the scale and simplicity of a dating app with the quality and support of a professional match-maker. By removing the volume approach and giving people a selected number of recommendations a day, Sanjay aims to build a strong community that people can trust and feel safe within. Features such as detailed profiles and feedback after each interaction are also a way of fighting the dehumanisation of users that's become the norm on dating apps and is so detrimental to mental health.
"Deal breakers aren't necessarily deal-breakers when users get to know each other. When people meet in person, they look for more than a singular characteristic in others, so we're trying to bring that to online dating."

When the pandemic hit, Sanjay decided to use his spare time and put his plan into action. He had been working in tech Marketing for 15 years, most recently in growth roles at start-ups, so this was his opportunity to start his own. He spent months researching and put together his own product strategy, wireframes and go-to-market plan.
"I've always been a generalist, and I enjoy learning about all aspects of a business, so this has been an invaluable experience."
Then along came Founder and Lightning to help Sanjay with development, design, UX testing and implementation of the features he needed. The app was launched on the Apple Store in September 2020.
During this process, Sanjay has evolved to be his own Product Manager and Designer - a non-technical Founder who loves to learn tech and continues to be fully hands-on in his business.
"Creating Elate has kept me sane during the pandemic, but also taught me so much. I haven't found the process as difficult as I know it can get, probably because I'm enjoying the journey so much."
Now Sanjay is ready to take Elate to the next level. As he prepares to raise his seed round, the focus has turned to pitches and decks, an exciting stage of his journey as a Founder. The investment will support Elate's launch on Android, implement more features, release a premium version and expand to the US.
With Elate, Sanjay wants to make online dating fun again, but also thoughtful. His mission to help people find meaningful relationships relates to his natural connecting skills: he knows at least three couples who met through him and ended up getting married, which almost makes him an "accidental match-maker".
"It's crazy to think friends have gotten married and now even have kids just by happening to know me."

So, naturally, he's looking forward to seeing the first couples who meet through Elate get married.
"It will happen at some point - and here's hoping I get an invitation to the wedding!"