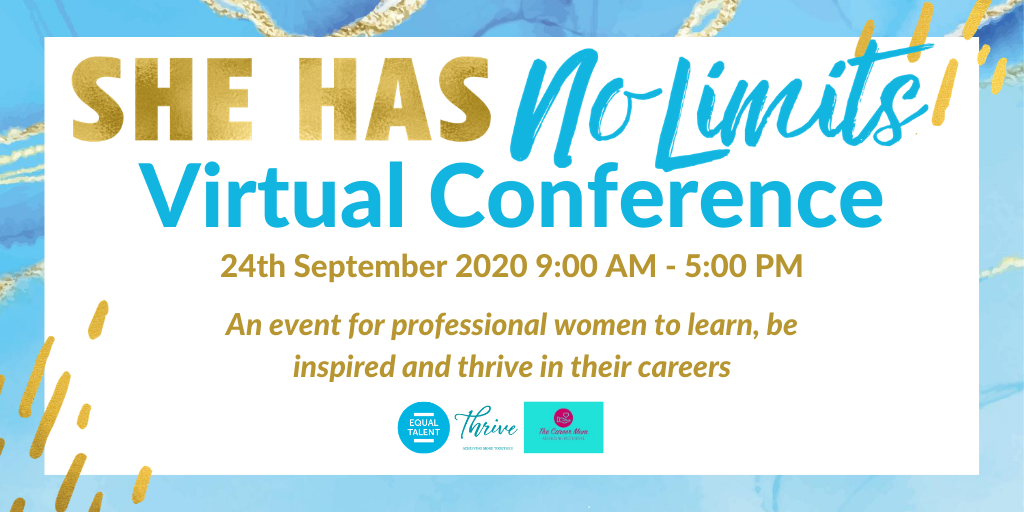 We are delighted to announce that we are sponsoring the "She Has No Limits" Conference - a one-day live and online conference for women of any industry, background or situation to come and learn together, be inspired by one another and feel empowered and enabled to thrive in their careers.
Our COO, Paula Jago, will be joining a panel and Q&A session to discuss "bouncing back from challenging career times", during which Paula and her fellow panel members will share stories and discuss how they've managed adversity and challenges in their careers.
The event itself takes place online on Thursday 24th September 2020 and promises to be a fantastic day of professional development learning. The tickets are only £25 for the whole day so if you'd like to join us, buy your ticket here.