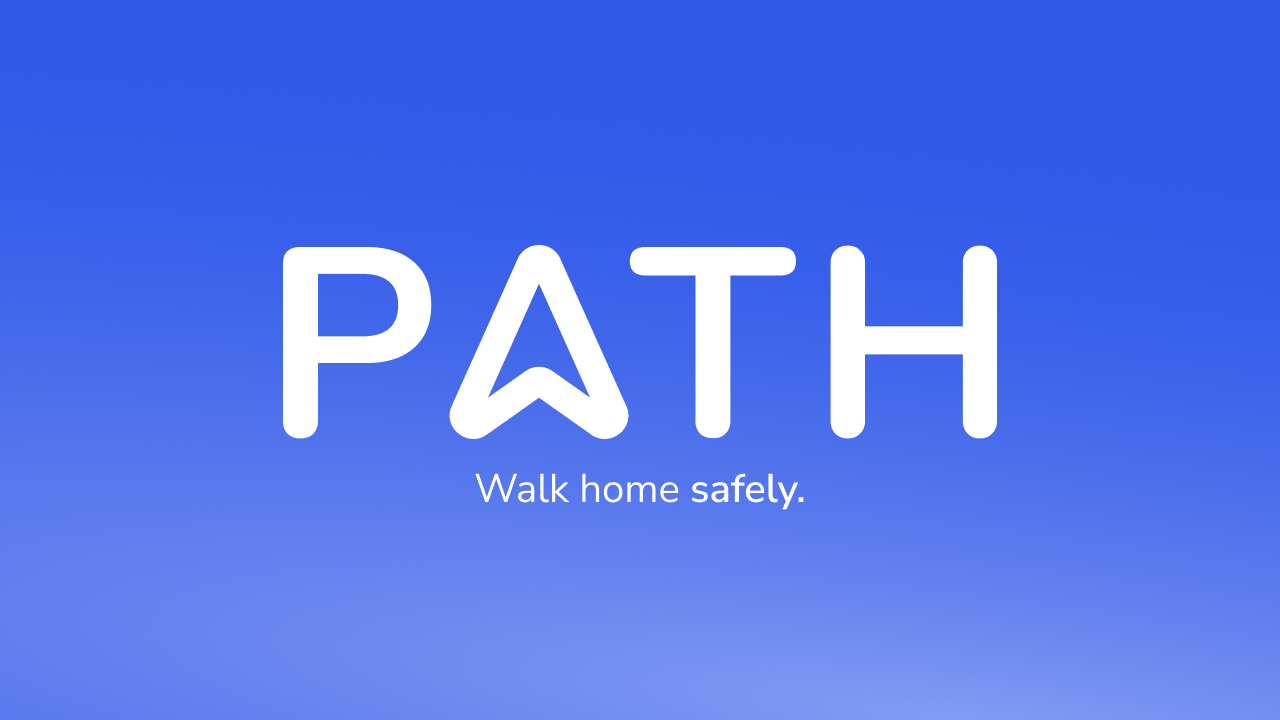 According to the Office for National Statistics (ONS), 49% of women feel unsafe walking alone at night – even in a busy public place. The horrible crimes that victimised Sara Everard, Maria Rawlings, Sabina Nessa, Nicole Smallman, Bibaa Henry, Aisling Murphy and many others paint a terrifying picture of the current dangers women face on our streets. Since then, campaigns calling for policies that protect women and other vulnerable groups have intensified, and rightly so. Such changes, however, take time. Until then, to help mitigate the danger, we helped build Path - Community Safe.
In short, Path allows users to share their location by naming friends and family as guardians while they are on a journey. If the user goes too far off-route, pauses for too long or noticeably changes pace, the app informs their guardians immediately and gives them accurate coordinates to relay to emergency services for immediate action. It will also gather anonymised data about unsafe areas, crowd-sourced by the Path community, to inform authorities and, in the future, provide safer route options. This way, councils can more easily prioritise infrastructure improvements such as street lights and CCTV or resources such as police patrols to newly identified areas.
Let's be clear: Path does not solve the underlying issues that cause women to feel unsafe, nor does it claim to. Ideally, Path shouldn't have to exist because no one should ever be in a situation where they need it. Everyone has the right to feel safe at all times. But, unfortunately, as we all know, the reality is still far from ideal. By putting users at the centre of its development, the app aims to help people feel safe on the streets, regardless of their gender, race, sexual preference or background - until we, as a society, reach a point where we no longer need such tools.
Path was designed in collaboration with members of various vulnerable communities, many victims of sexual assault, rape and abuse. Our team at Founder + Lightning worked closely with Harry Mead, Path's Founder, to ensure that every feature release reflects user feedback and reviews. Any future updates will continue to be developed based on direct input from users, so the app can keep learning about our streets and help protect users for as long as needed.
Significant changes in behaviour can take generations, but we can't wait any longer. We can't accept that women face risks for walking on the street or doing anything they want to do. Until inherent issues are addressed from a root level and we see profound changes in society, we need to do everything in our power to mitigate the danger and protect each other. If a safety app like Path can be one more tool to help in the short term, so be it. That's why we are proud to have helped build Path.
Make no mistake - we must all continue to pressure governments to put forward policies that protect girls and women everywhere and the police to enforce the law and protect citizens effectively. But that does not mean that we can't use technology as temporary help to get there because one thing doesn't null the other. It is possible to use technology in our favour to stay safe right now while we fight for change at the same time.