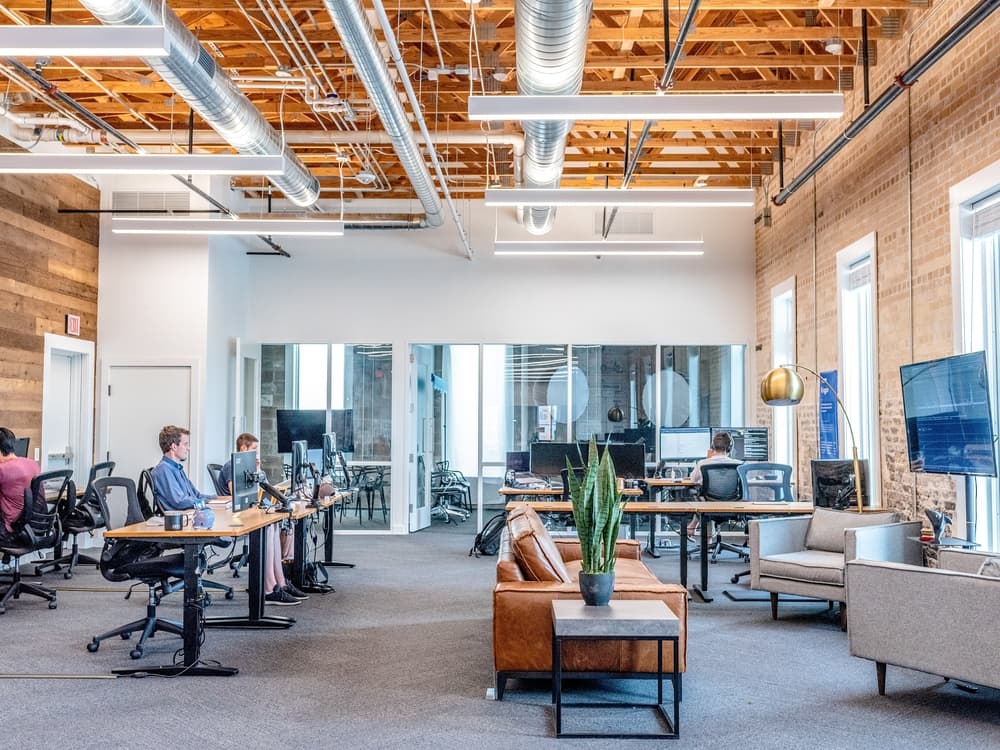 It's already Q2 of 2020 and despite one of the most deadly and disruptive global pandemics in modern history, four determined and passionate Founders took full advantage of the lockdown and took their early kernel of an idea and brought it to life through the Spark micro-incubation programme.
"Spark is a 6 week, rapid, early-stage launchpad for passionate start-up Founders looking to rapidly validate their start-up idea and ultimately save time and money in the process."
We couldn't be more impressed by the sheer determination from each of the Founders during this crisis - having to reconsider how they validate their proposed solutions and adapt their approach to navigating these uncharted waters.
Fortunately, each of these Founders are at the beginning of their journey and given software products can be adapted swiftly we are extremely excited to see their products come to life.
---
Kytted -
The gym solution for your home
What is Kytted?
Kytted streams your classes to an online audience by providing software to create your own bespoke routine which can be taken to the next level with their customised equipment kit.
"The fitness industry has changed from big box gyms to niche boutique studios specialised in particular kinds of workout (barre, Pilates, yoga, spinning, boxing, HIIT, etc.) The on-demand digital fitness journey is a disjointed experience."
"We believe every home needs a gym, and Kytted is your one-stop destination to recreate the studio experience effectively at home."
At the moment, there is no go-to destination where you can find workout gear + classes that reflect the current fitness makeup to allow you to recreate and customise the studio experience for your home. Kytted conveniently allows you to create a home gym and select on-demand classes that fit both your mental and physical needs.
How can you help?
Kytted are currently working on their mobile app MVP and working with manufacturers to design the Kytted kits bags. Their mobile app will be available in the coming months to an early subset of users. Register here to be the first to know when they launch.
Spark was the perfect stepping stone to getting my project started. The structure of the program enabled me to get my ideas out of my head and out in the open online. I learned essential tools that will stay with me for the long run, going from assumption mapping, experiment structuring to smoke testing interest and validation. The program leaders were insightful and resourceful and provided the right mentorship framework that is so sought after when starting a business. I highly recommend to anyone with the entrepreneurial itch and curiosity who is wondering whether his start-up concept has legs.

Rhea Tabbara (Founder of Kytted)
---
Shop Mom & Pop -
Support small and local businesses while getting cashback
What is Shop Mom & Pop?
A simple yet powerful Chrome extension for consumers who care about their local and independent retailers.
Shop Mom & Pop allows you to support independent retailers and save money in the process.
Shop Mom & Pop believes there is still a thriving economy of independent and local retailers available online. Even more so due to the recent COVID pandemic, communities and individuals are rallying behind their local and independent retailers. Shop Mom & Pop's aim is to help surface these businesses and help support them whilst saving consumers money in the process.
Shop Mom & Pop are currently working with us through a technical feasibility phase to create a lightweight MVP.
How can you help?
Shop Mom & Pop will be launching their first MVP in the coming weeks and are welcoming a group of alpha testers to start using their product. Check out their new website here.
Of all the things I've done related to start-ups in the past several years, this was easily one of the most helpful and beneficial I have experienced. I'd absolutely recommend it to any non-technical Co-Founders. Excellent job with the program!

Rob Krecak (Founder of Shop Mom & Pop)
---
Pet Project - The smarter way to locate your pet
What is Pet Project?
Pet Project are developing an embedded microchip with a GPS tracker to help dog and cat owners find their lost pet and bring their loved one back home.
Today's microchips identify your pet only once they are found. Pet Project's GPS tracker combined with a microchip helps find and identify your pet. With your pet's health and safety in mind, their smart tracker is inserted by a trained Veterinarian, making their collarless design comfortable and more convenient for your pet.
Pet Project are currently in their tech feasibility phase and working with a product design studio to begin the process of designing a prototype.
Spark was an excellent six-week program. I would recommend it for anyone with an initial product/business idea that would like to assess "what is the problem to solve and will customers pay for it?" The advice was instrumental in providing guidance and a wealth of resources to support each phase of the program – i.e. documenting assumptions, validating if true, and implementing a variety of strategies to gain insights directly from potential customers. The hands on experience was invaluable!

Laura (Founder of PetProject)
---
Betzack - The social media powered sports betting platform
What is Betzack?
Betzack is a modern approach to online entertainment. Uniquely combining traditional online sports betting with our interactive "Parody" character across Social Media content channels, bringing an engaging, immersive and captivating experience to our consumers.
Online sports betting has not effectively reinvented itself with the times and is not maximising the benefits of social media and online content.
BetzackTV is the Social Media vertical and the engine for Betzack.com. Using an expert demographic-specific marketing team we will create the spoof viral character of "Zack" across multiple social media channels. Zack wins a huge jackpot and sets up his own sportsbook – Betzack.com. The aim of the content is to blur the lines between real and fake, integrating his funny exploits into the "real world, creating an ecosystem of engaged sportsbook users who are desperate to beat Zack.
How can you help?
Betzack are currently further exploring their go-to-market strategy and continuing to validate the proposition with their target market. If you have any experience in the sports betting industry or have used sports betting platforms in the past please reach out to the team via their website.
Extremely good programme, I was amazed at how much we got through in 6 weeks and how much I could personally do with little to no design or tech skills. The ucreate team were fantastic and always available for further support and advice whilst making complex areas easier to understand. You can't afford to not to do this programme. Highly recommended.

Fola Onibuje (Founder of Betzack)
---
Applications are open throughout the year — and the programme is now entirely remote 🚀
Kickstart your start-up journey today and dramatically reduce the amount of time and money getting your product to market!
Want to learn more about Spark and how we can help? Get in touch!