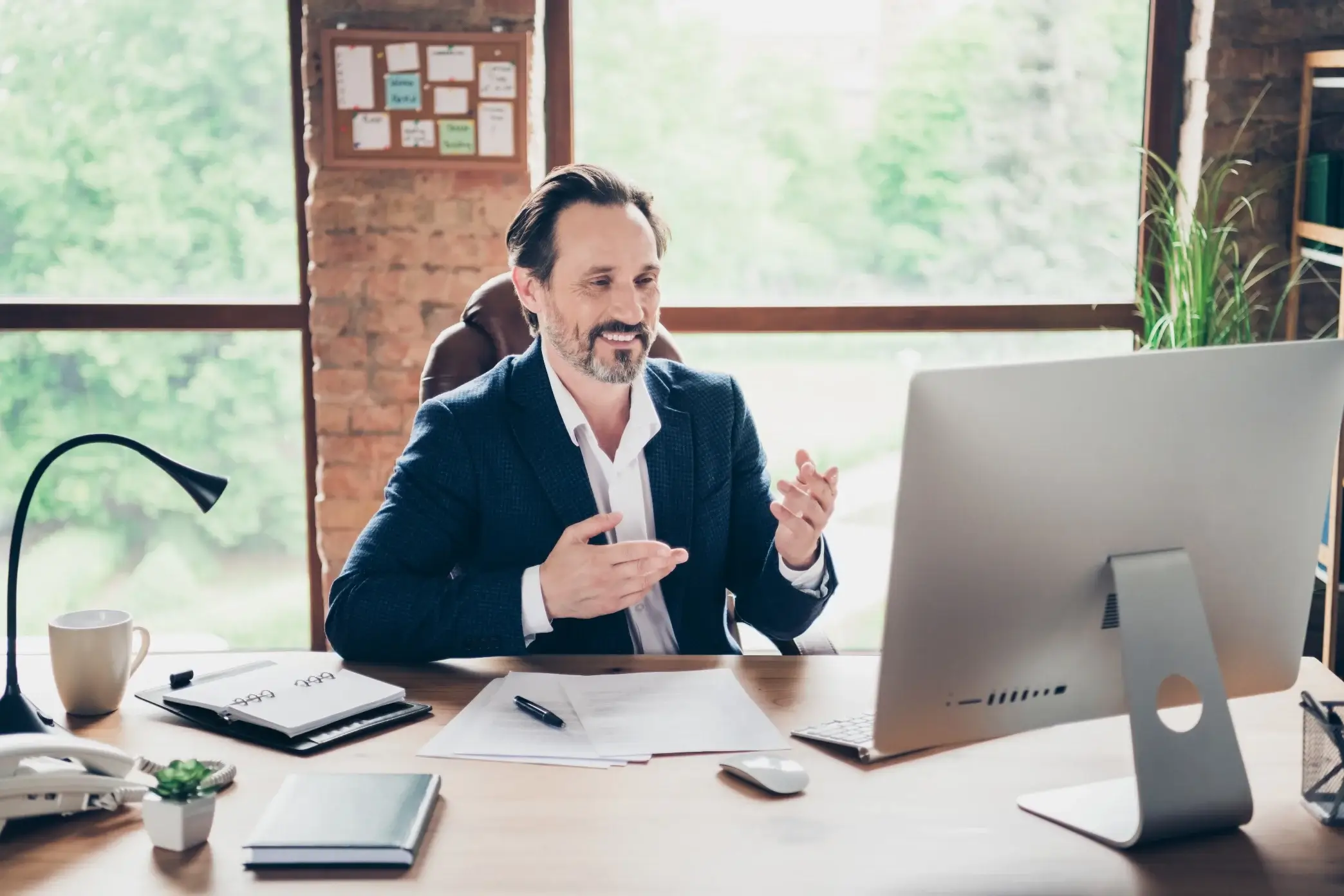 You have the idea, the vision, the funding and the motivation - you're ready to get your tech business off the ground. Now all you need is someone to come along and, well, build your product. Time to hire a CTO? Not so fast.
We recently hosted a Clubhouse session on the matter. Meg Dilnot and Campbell Williams, from Catapult Studio, were joined by Founder + Lightning's CTO Pawel Kamiski and Global Tech Director Leon James to discuss what a CTO does, how to find one and whether non-technical Founders actually need one.
Do I need a CTO?
The truth is, you probably don't.
It's a natural assumption that, as a non-technical Founder, you need a Chief Technology Officer. But you should start with your commercial and product strategies - these will inform the tech strategy (and whoever helps you develop it), which is the final piece of the puzzle.
"Skipping those steps and jumping straight into tech and hiring a CTO, is one of the most damaging (and common) mistakes a non-technical Founder can make. It costs them time, money, equity (and therefore control) in the long run", warns Meg.
In the early stages, non-technical Founders can inadvertently expect the CTO to be responsible for developing the technical product, when actually a Lead Developer would be enough to build the MVP. "This is the first challenge on the journey of non-technical Founders approaching CTOs: understand what they do and what to expect from them", says Pawel.
"Your CTO should be looking at shaping direction, help you make technical decisions around when you build (as opposed to when you buy), look for opportunities not to build whenever possible and feed that info into the software and product development lifecycles. You might expect them to be coding every day, but that's not their primary focus", explains Leon.
So, unless you can clearly identify the value a CTO will add to your product and business straight away, you shouldn't hire one.
On the same note, simply promoting a Developer to a CTO role also isn't the solution. Whilst a good Lead Developer can write great code, they could still lack the ability to see the bigger picture of everything else the role should be directly responsible for - such as scalability, platform security and GDPR compliance, for example.
Before anyone writes a line of code, you'll need advice from an experienced technologist on the aforementioned topics, but you won't need them full time. Unless your Developer has years of experience in strategic thinking, you'll need to look further.
"You don't want to rush to get a CTO, but you still need that senior technical input from the beginning", says Leon.
"Just don't hire a CTO simply because you need someone technical", complements Campbell.
Your Chief Technology Officer is a key hire, a big investment and will want a decent amount of equity in your business. Hiring the wrong CTO can be disastrous, especially at the beginning. Bringing in a full-time CTO later on means you'll have a much better idea of what you're looking for, have time to build your relationship with them and, when the time comes, part with less equity in a slightly more established business.
What should I look for in a CTO?
Whilst there is no one-formula-fits-all, the high-level guidance below will benefit anyone who follows it.
A good Chief Technology Officer knows how to present ideas and map the path to get there.
"Introduce them to your team, board and investors beforehand. Listening to a mixture of viewpoints will help you judge if that person is a good fit", suggests Pawel. If your CTO can't gain your investors' trust, for example, it's a red flag.
"The CTO shouldn't necessarily be a product expert, but they should understand where technology fits in when it comes to the delivery of a product and the opportunities to bring that product to market", clarifies Leon. "And, of course, a proven track record is always useful".
As with any C-level hire, timing is everything. The best CTO for a start-up won't be the best CTO for a £5m revenue business. In the early stages, you'll need an adaptable team with a broad set of skills and experience who are willing to roll up their sleeves. As your business grows, you will begin looking for specialists, instead. Consider where your business is at the moment and what type of professional you need by your side.
Campbell reminds us that Founders have to think about the overall complementary skillset and attitudes at C-level:
"It's essential that they buy into and understand the commercial vision of the business – what you're trying to do strategically, who you're going after, what sort of products you want to take to market, how can they help you get there, and be able to talk about that in a non-technical way with non-technical people".
Your CTO should take ownership of the problems and create an environment where it's safe to test and fail, regardless of the commercial pressures. Consider the long-term factor: the CTO must think about your business not only as it is today, but as it will be - like a crystal ball with logic, if you may.
"CTOs are the enablers of your business vision", adds Pawel.
Leadership style is another important factor to contemplate. Overall, the impact of a CTO's decisions is far-reaching, so it's important they can create a positive culture where each member of the team is heard.
Don't be afraid to challenge your CTO - it's essential that you fully understand (and agree with) how their choices will affect the business now and in the future.
You clearly need to find someone you trust, but it's just as important that you get on well! Over the coming months and years, you'll likely spend more time with this person than your own family, so a good personality fit and relationship is essential. Remember: you're looking for an expert with strong opinions and bold insights on how to do things better, but who can also help you build a culture where everybody feels included.
The complexity outlined above is one of the most common reasons non-technical Founders work with agencies or partner with a Venture Builder like Founder + Lightning. If you would like to find out more about how we work and the ways in which our model protects you from the dangers mentioned above, get in touch today.